Among the major perks that can help offset hefty annual fees on the top American Express travel credit cards, few go farther than the annual Amex airline credits. But using these airline fee credits isn't as simple as it seems – at least not without some help. And that's what we're here for.
Top-of-the-line American Express cards like the Platinum Card® from American Express, or co-branded offerings like the Hilton Honors American Express Aspire Card come with a yearly airline credit of either $200 or $250, helping offset sizeable annual fees on these cards. For years, Amex cardholders had been able to purchase airline gift cards with these credits until it stopped working for both Delta and Southwest gift cards.
And while that complicates things, there are still some ways to squeeze plenty of value out of these travel credits. We've got some ideas.
All About Your Amex Airline Credits
The airline credits you get from American Express cards are fairly straightforward … until they're not.
The Amex Platinum gets you $200 each year, as does the Business Platinum Card® from American Express. Meanwhile, the Hilton Aspire card's annual credit is the largest at $250 a year. The American Express® Gold Card previously got $100 a year in airline credits, though that ended in 2022.
All of these travel credits reset each calendar year, not based on the month you opened your account. So you can use up the credits from Jan. 1 through Dec. 31. Just beware that these credits don't carry over from year to year. You have to use them … or lose them!
These credits aren't as all-encompassing as the $300 you get from the Chase Sapphire Reserve, which kicks in automatically for any travel-related purchase. With Amex airline credits, only certain purchases on select airlines qualify. And you have to pick just one airline each year, though there are some reports that American Express will let you change mid-way through the year by chatting with Amex.
Just log in to your American Express account and head for the "benefits" tab to select your preferred airline.
So what airlines make the cut? All the big U.S. airline carriers are eligible.
United Airlines
Hawaiian Airlines
Frontier Airlines
Spirit Airlines
American Airlines
JetBlue Airways
Southwest Airlines
Delta Air Lines
Alaska Airlines
And what purchases will trigger the credit? Well, a lot. But it's important to stress that buying airfare outright generally won't work – with some workarounds, as you'll see.
Cabin upgrades, buying miles, and several other similar purchases also aren't eligible. Because airlines have farmed out their connectivity to third-party companies, buying in-flight Wi-Fi generally won't work, either – with one exception.
In short, these travel credits are meant to cover incidental fees. And that leaves us with a handful of great ways to use these credits every year. But keep reading for some workarounds that you can employ to use these credits to fly for free.
Cover Award Taxes and Fees
When you use frequent flyer miles, you're not exactly flying for free. But these travel credits can change that.
Every award ticket gets hit with some cash fees and taxes. These vary widely, from the standard $5.60 on every one-way domestic flight in the U.S. to $1,000 or more on most business or first-class flights departing London-Heathrow (LHR).
It may vary by airline, but you should be able to charge those fees to your American Express card and have the credit kick in to cover them. Just remember that you have to select your airline before making the purchase through your Amex benefits.
Use Delta Pay with Miles to Trigger Your Credits
The gift card loophole might be dead, but there's still a way to use your Amex airline credits toward airfare with Delta. And it involves Delta's Pay with Miles travel feature, one of our favorite ways to use Delta SkyMiles.
We've tested this travel method repeatedly and can confirm it works. It goes like this:
Amex Cardholders who also have one of Delta's co-branded American Express cards can use Pay with Miles, which allows you to put SkyMiles toward the cash price of your ticket. Every SkyMile is worth a cent, so 5,000 SkyMiles knocks $50 off the price. By applying some miles toward your purchase, you can then put the remainder on your Amex Platinum or Hilton Aspire card – and the credit should kick in.

Our testing suggests that the final charge to your card (after using Pay with Miles) should be under $250 for this method to work. So if your plane tickets are $350, you'd want to apply at least 15,000 SkyMiles to knock the price down to $200. A few days later, the credit should kick in.
Just remember: You need to select Delta as your preferred airline before going this route.
… Or Use a Delta eCredit!
This workaround to maximize your Amex airline credits was tailor-made for the pandemic.
Thousands of travelers are stuck with Delta eCredits and travel vouchers after canceling trips in 2020 and 2021. Just as you can use Delta Pay with Miles to trigger an Amex airline credit, the same is true with applying a Delta eCredit when booking a new flight.
We've tested this method and confirmed it works. In our case, it involved a $411 flight using a $266 Delta eCredit, bringing the balance down to about $145. We charged it to a Platinum Card from American Express with $200 in unused credits and voila – those credits kicked in a few days later.

The same guidelines apply: Be sure to charge less than $250 to your Amex card. And as with all these workarounds, your mileage may vary. There's no guarantee this one will work forever.
Buy Cheap Flights on Southwest
Until recently, Southwest was one of the few remaining airlines from which you could buy a gift card with your airline credits. But when one travel loophole closes, another one opens.
There is plenty of research that buying airfare straight from Southwest will trigger your credit – so long as the charge is under $100. That could get tricky, and in most cases, it would require buying one-way flights separately rather than a round-trip fare.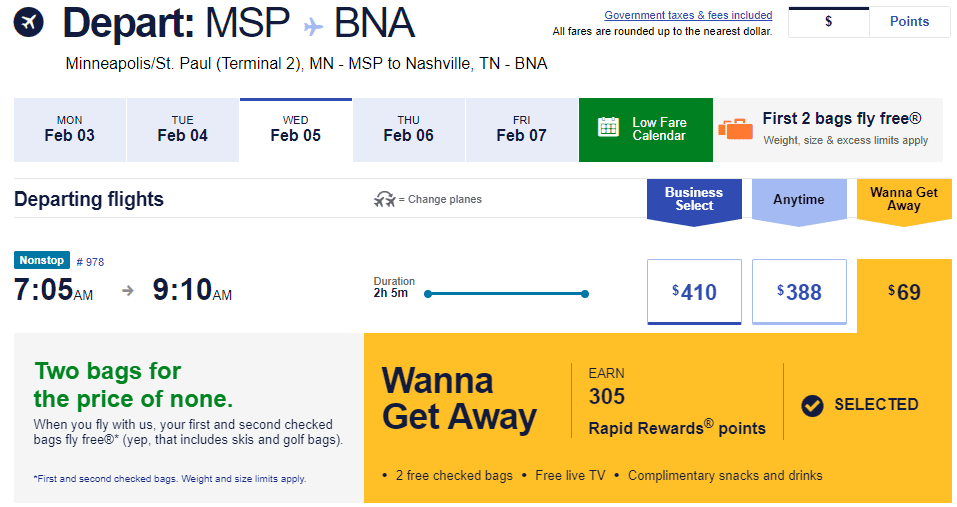 Still, it's an elegant way to use up these credits for flights on Southwest. Once again, be sure to pick the right airline by logging into your American Express before you check out.
Load Up Your United TravelBank
This might be the easiest method of all. But be warned: It's an on-again, off-again loophole to easily put your Amex airline credits toward airfare. Sometimes it may work, and other times it won't.
United Airlines has a novel program called TravelBank, which allows you to park cash in an account to use on future United flights. Best of all, any money you put in your Travel Bank account won't expire for five years – unless if you go 18 months with no account activity, as The Points Pundit found.
Still, this is an easy way to put your airline credits toward airfare. Just select United as your preferred airline, then use your Amex card to load your TravelBank funds. You can purchase in six increments: $50, $100, $250, $500, $750, and $1,000.
Pick Your Seats – Or Fly Up Front with Spirit
Whether you're flying on a budget airline or on a basic economy fare, paying to pick your seat on the plane is the new normal.
Paying for a seat could easily be worth it – it sure beats playing middle seat roulette, and it's a great way to make flying United basic economy, American basic economy, and Delta basic economy a bit more bearable.
These big airlines typically charge between $9 and $29 or even more for a seat assignment on domestic flights. That means you can use your American Express airline credits to pick your seat on dozens of flights each year.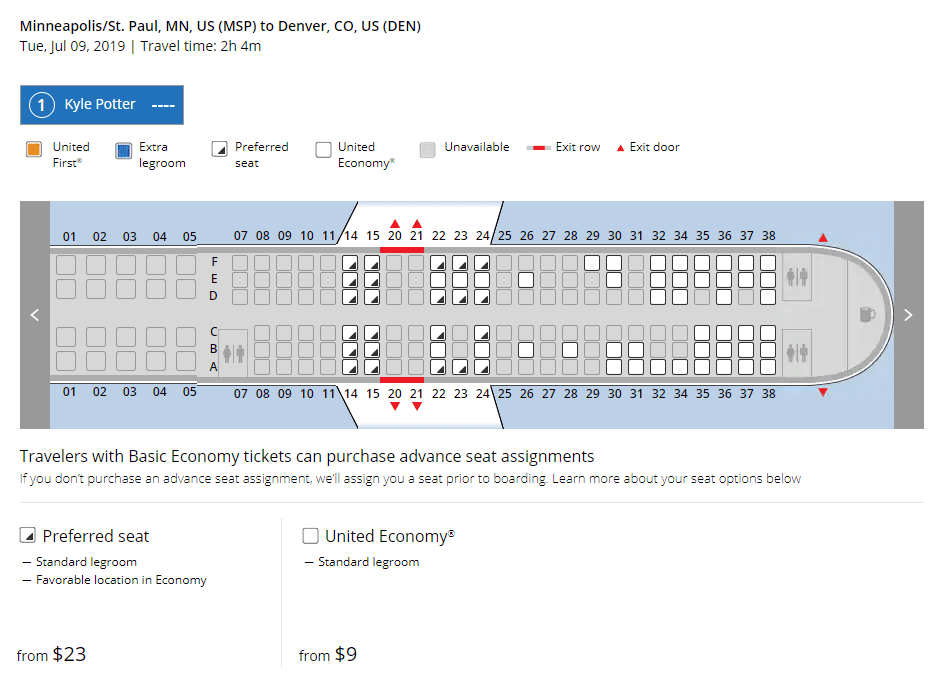 Just pay for your seat on your designated airline with your American Express card, and the travel credit should kick in to cover the cost.
Note that this also works on budget airline carriers like Spirit and Frontier, where seat selection fees are unavoidable. It even works to upgrade to the Spirit Big Front Seat – Spirit's pseudo-First class seat!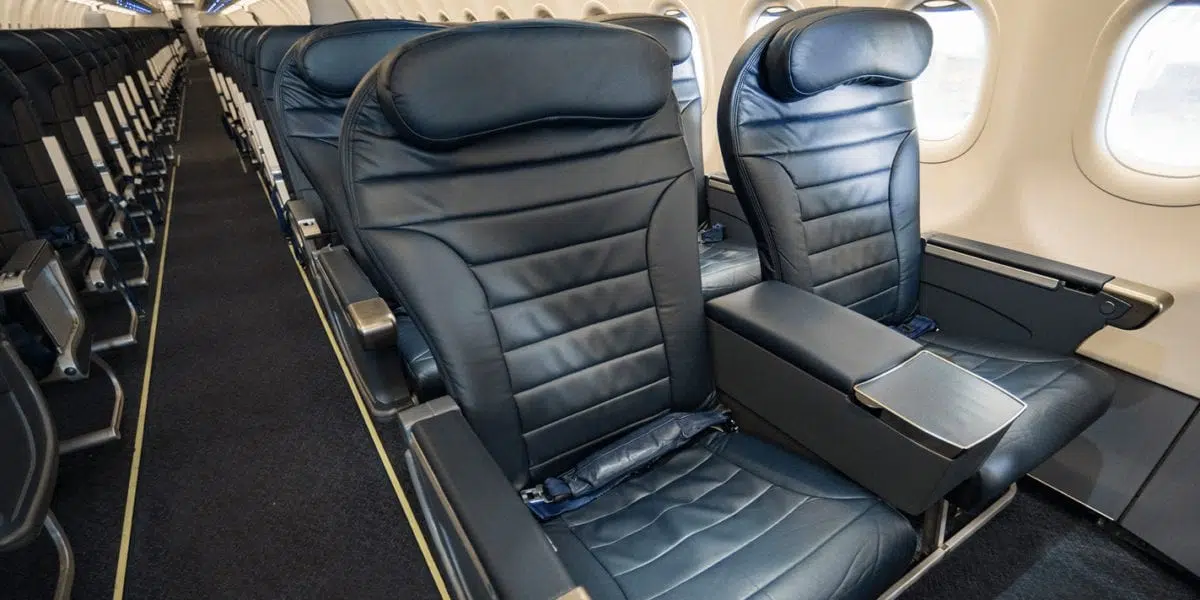 Buy Delta Wi-Fi
Remember how I said buying Wi-Fi won't work to put these credits to use? There's one great exception.
Delta began rolling out a brand new Wi-Fi platform operated by Viasat last year, with faster speeds and far cheaper prices at just $5 for an entire flight. Most importantly, certain Viasat Wi-Fi purchases are now coding as transactions directly from Delta.
That's the ticket to using your annual $200 Amex travel credit on cards like the Platinum Card® from American Express or the Business Platinum Card® from American Express – and that's a big change. Typically, inflight Wi-Fi purchases on any airline are processed by the Wi-Fi operator itself, making them ineligible for these credits.
But not just any Delta Wi-Fi purchase will do…
You must be on a Delta plane equipped with this new Viasat Wi-Fi, like on a Delta Airbus A321, Boeing 737-900, or Boeing 757-200s – though this service will continue rolling out to more planes this year and beyond
The Wi-Fi portal must be branded by Delta – not Viasat itself. That's the key to these purchases coding as Delta and thus triggering your credits

This will be hit or miss for a while as Delta rolls out this new service and its branded Wi-Fi portal to more and more flights. But eventually, it could be a surefire way to put your Amex airline credits to use.
Read more: Delta's New Viasat Wi-Fi Codes as Delta Purchase, Triggers Amex Airline Credits
Lounge Day Passes
There are a handful of ways to get into airport lounges when traveling, including some of the premier American Express credit cards that we're discussing here. The American Express Platinum card opens more lounge doors than any other credit card.
But if you don't have one of these cards – or you're at an airport with precious few lounge options – there's another way to get into some airline lounges.
United and American Airlines both sell single-visit day passes at some lounges for $59 each if you're flying with them that day. While that may be steep, it could easily be worth it to survive a long layover.
So long as you've designated that airline on your American Express benefits, simply pay the lounge fee with your card – it will get wiped out.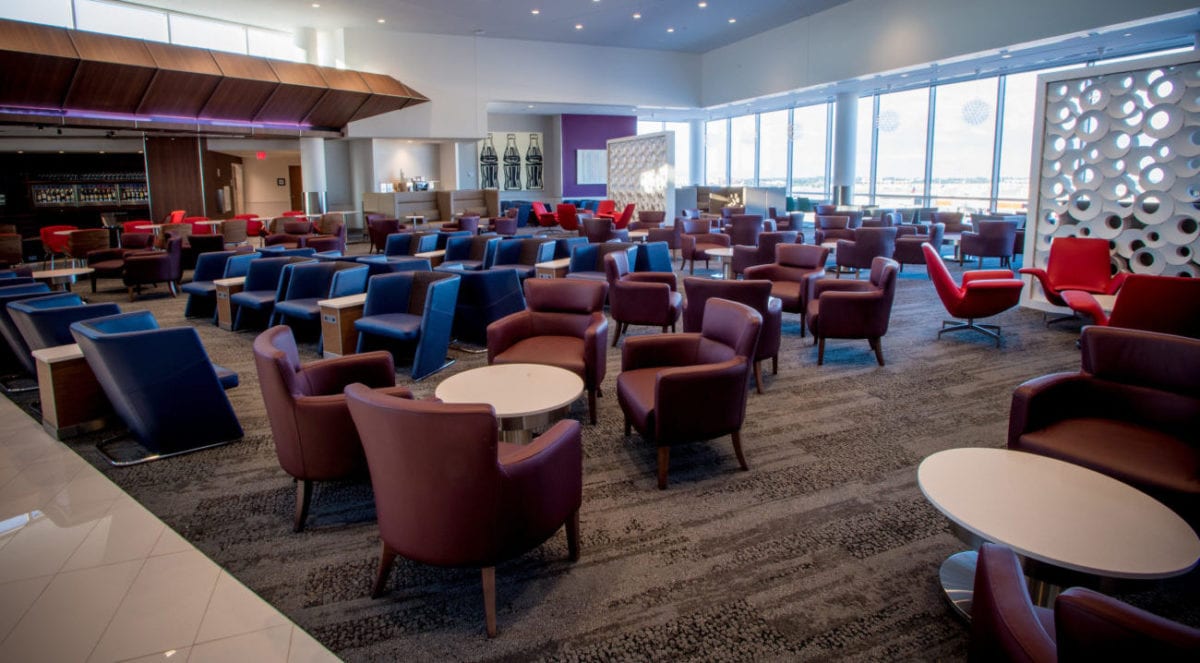 Travel is a bit more complicated with Delta and Sky Clubs, as the airline stopped selling day passes in late 2018.
But with the Platinum Card® from American Express, you can get in free when flying Delta that day … but guests cost another $39 each. So you use these airline credits to cover Delta Sky Club access for your friends and family – if you're feeling generous.
Buy Your Cuban Tourist Card
It's time to get creative.
There's certainly a lot to know before you travel to Cuba. But as long as you follow the rules, you shouldn't run into any issues. And regardless of which airline or city you are flying to Havana (HAV) from, you will be required to purchase a Cuban travel visa (also known as a tourist card). Think of this as your ticket to enter Cuba, which can be purchased directly from your airline either at check-in or at the gate of your flight departing for Havana.
These tourist cards cost $50 to $100 depending on the airline. On a recent trip to Cuba, we purchased our tourist cards through Delta using our Platinum Card from American Express. Delta charges $50 for the tourist card. And since Delta is our selected airline, it was automatically reimbursed five business days later.
It isn't clear whether this will work for all other airlines flying to Havana, but we'd be shocked if it didn't.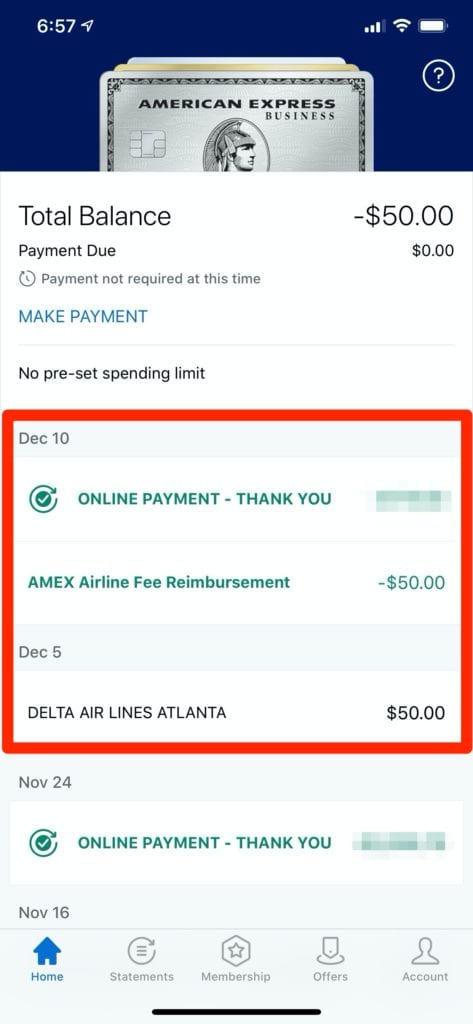 Baggage Fees
We saved the worst for last.
This is the quintessential airline fee that these credits were designed to cover. And with airlines charging for checked bags up to $30 each way on all major U.S. airlines, it's not a bad way to save some money.
But there are better ways. Namely, most major U.S. airlines have a co-branded credit card that offers free checked baggage on every flight. And many don't even require you to pay for your flight with that card to get the benefit.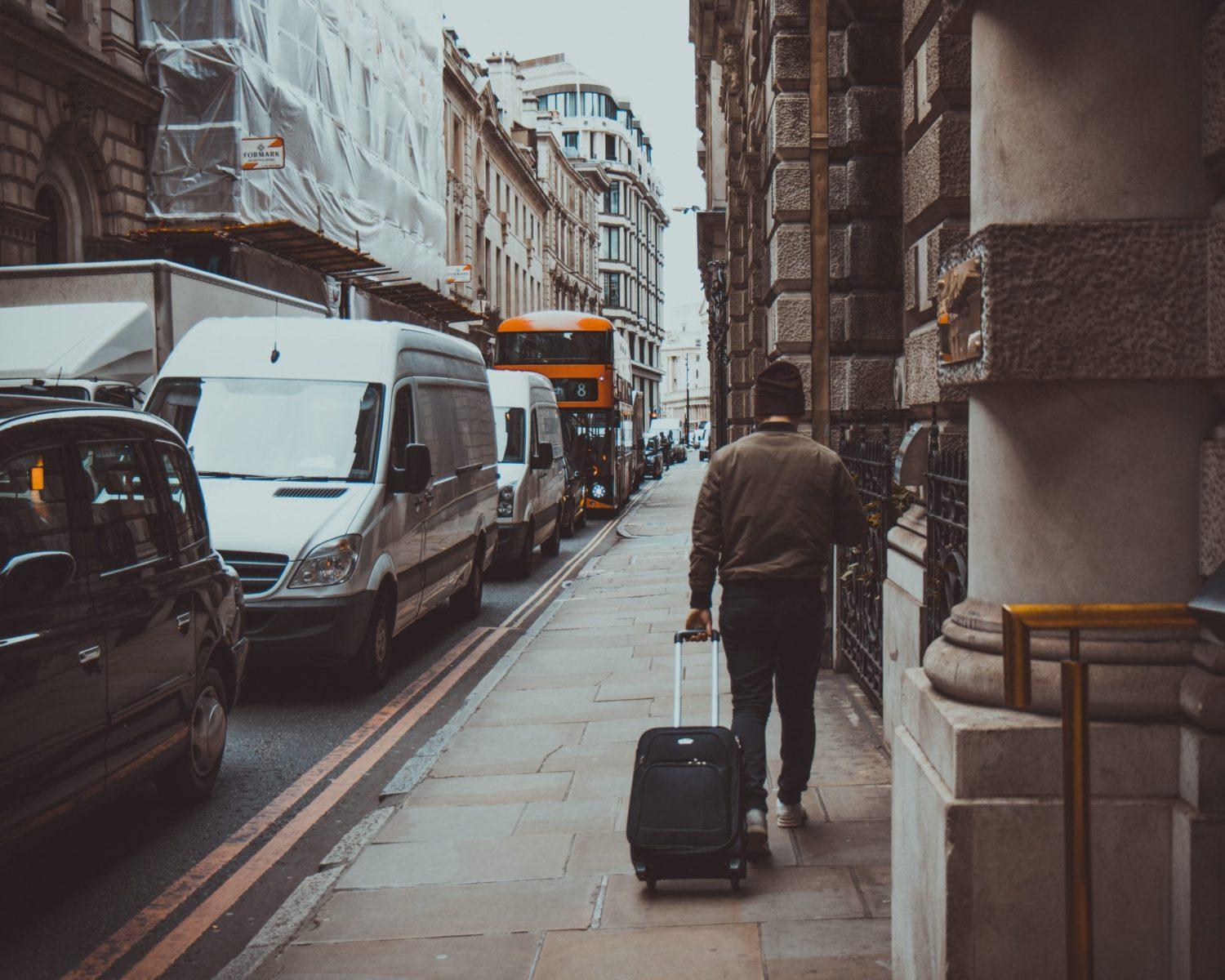 So while you could use your American Express card to wipe out checked baggage fees, there are simply better options to get a bag for free.
Bottom Line About Using Your Amex Platinum Travel Credits
It's gotten harder and harder to use these annual Amex airline credits each year. Yet new workarounds and strategies to use these travel credits wisely seem to pop up every year, too.
This list should show you that it's still fairly easy to maximize these travel credits.