Points and miles are a lot like currencies around the world. Just as $100,000 U.S. dollars aren't equal to 100,000 Japanese yen, 100,000 Delta SkyMiles are not equal to 100,000 Hilton Honors points.
But let's take the analogy a bit further. Diversifying your investments is critical: It's not wise to put your entire life savings into one stock. You'll need a basic understanding of stock portfolio diversification before you put your hard-earned money into an investment vehicle. If that company went belly up or didn't perform particularly well, your finances will suffer. It's why index funds exist.
The same mentality is true with points and miles. If you focus on earning points with just one airline or hotel program, you're locked in. That can be great … until a great deal pops up with an airline where you don't have miles. Or when you need to fly a different airline. Or stay somewhere where your favorite hotel chain doesn't have a location. Or when that airline decides to suddenly start charging a boatload more miles for the flights you want.
When that happens, all the Delta SkyMiles or Marriott Bonvoy points in the world can't help you. That's why it's so critical to branch out and start earning different points and miles – sooner rather than later. We'll walk through the top three reasons to underscore why you need to diversify in 2022.
Points and Miles Get Less Valuable
Death, taxes, and reward program devaluations.
These are simply certainties in life. With airline and hotel programs, it happens over and over again – often without much notice. Throughout 2021, we were reminded of that.
On New Years Day 2021, we saw Virgin Atlantic end a massive sweet spot for booking Delta flights. With no notice, they drastically changed their award pricing for many Delta flights, swapping in a distance-based format. That meant it now costs almost twice as many miles (or more) to fly Delta One suites from the U.S. to Tokyo (HND). Thankfully, Delta flights to Europe escaped this massive devaluation – at least so far.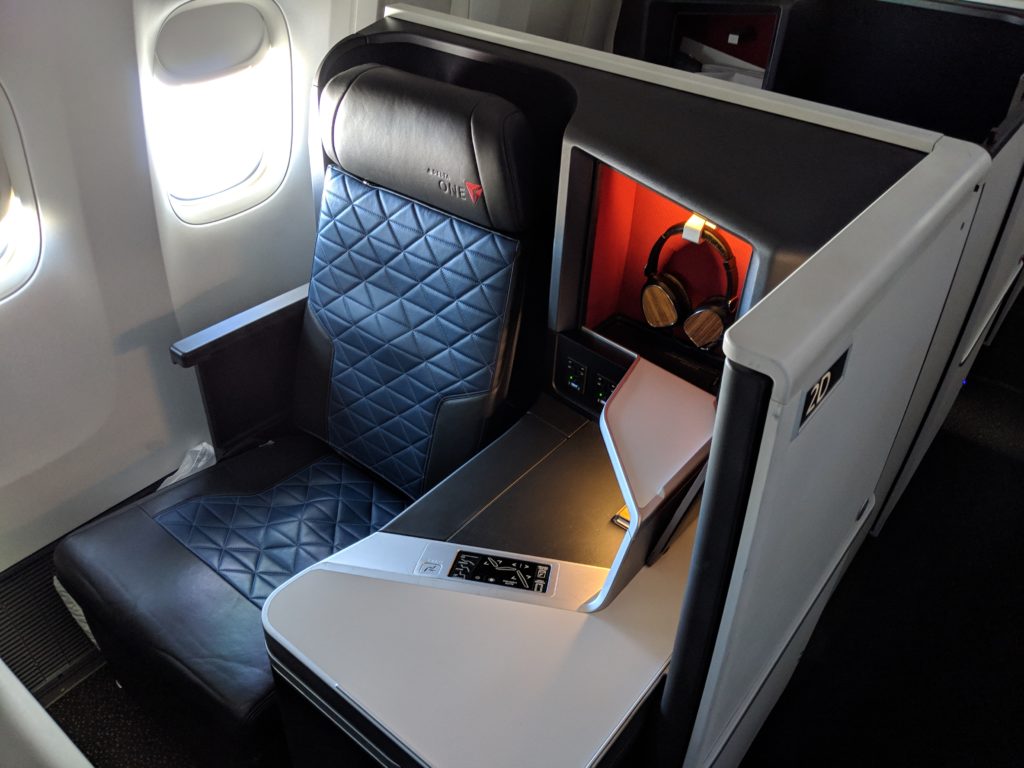 Delta itself did something similar in late 2020 and again in early 2021 when it jacked up award rates to book partner airlines like Virgin Atlantic, Air France, KLM, and Korean Air by as much as 40% overnight – again with no warning. A one-way economy award from the U.S. to Europe jumped from 25,000 SkyMiles to 35,000 SkyMiles.
Flying business class with Air France, KLM, Virgin Atlantic, or other partners? That went from 75,000 miles each way to 95,000 SkyMiles overnight – then up once more to 120,000 SkyMiles.

The list of devaluations goes on and on over time. Last year, Southwest Airlines devalued their milage program without any warning – jacking up award redemptions by about 6% across the board.
In the hotel world, Marriott, Hyatt, and other hotel chains are rolling out peak and off-peak pricing models. Marriott is taking this a step further by removing their award chart and transitioning to fully dynamic award pricing later this year. That means it will ultimately cost more (or, if you're lucky, fewer) points to book a free night, depending on the location and time of year.
Those are just a few of hundreds of examples over the years. If all your eggs are in one basket, these devaluations can be crushing. Travelers have hoarded their miles during the pandemic – and credit card companies have issued a wave of huge new bonuses in the meantime. That's a recipe for even more devaluations in 2022.
But if you can build up points in several different programs, these devaluations sting less. You can use your points more judiciously when it makes the most sense to maximize their value.
Related Reading: Travel Credit Card Bonuses are Massive Now, But They're Too Good to Last
Prioritize Earning Flexible Points
Co-branded airline credit cards like the Delta SkyMiles® Gold American Express Card, the United℠  Explorer Card, or the Citi AAdvantage Platinum Select World Elite Mastercard can offer a lot of value for travelers.
They offer free checked luggage, priority boarding, and large welcome offer milage bonuses from time to time. Keeping one of these cards in your wallet for your preferred airline is almost always worth it.
But here's the thing: The average traveler shouldn't be using a co-branded credit card for their everyday spending, or focusing on only one airline program. While it may seem smart to keep adding to your balance of Delta SkyMiles, United MileagePlus miles, or American Airlines AAdvantage miles, you can do much better.
Read more: Why You Shouldn't Be Putting Everything on Your Airline Card
More often than not, you'll be better served by leaning more heavily on a flexible points credit card like the Chase Sapphire Preferred® Card, the Capital One Venture X Rewards Credit Card, or even the American Express® Gold card.
All three of these cards earn the most valuable points around.

By using a card that earns flexible points, you keep your options open. Not only can you use your points to fly Delta or United, for example, but you can also use them to fly on almost any other airline – or even use them for hotel stays.
It's one of the main reasons we love Chase Ultimate Rewards points – possibly the best of all these flexible points programs. You can use them to book flights on almost any airline through the Chase Travel Portal. And when you do, your points will be worth 25% to 50% more, depending on which version of the card you hold. But you can also use them for one of the many airline and hotel transfer partners.
A sum of 60,000 Delta SkyMiles is stuck with Delta. But a sum of 60,000 Chase Ultimate Rewards points from the Chase Sapphire Preferred is worth at least $750 on almost any airline – or hotel or even cruise company. It's an unparalleled level of versatility.
Use the Best Part of Each Program
More and more, airline and hotel programs are using dynamic award pricing.
While some airlines still use an award chart to set mileage rates for a given flight, it's all over the map with dynamic award pricing. Rates can swing wildly from day to day based on the cash price, demand, seasonality, and more.
Read more on How Much Are Delta SkyMiles Really Worth?
But by diversifying your points and miles, you can get around these hurdles and cherry-pick the best way to book whatever trip you're taking – often for far fewer miles. One of our favorite examples is using Air France/KLM's Flying Blue program to book round-trip flights to Hawaii on Delta.
Much like Delta itself, FlyingBlue doesn't publish an award chart. And just as with Delta SkyMiles, using FlyingBlue miles can be all over the place. But you can use FlyingBlue miles to book seats on a Delta flight. And when you do that, it's much more predictable. And cheap.
Delta flights to Hawaii start at just 17,500 FlyingBlue miles each way. That means you can fly from anywhere in the continental U.S. to the Hawaiian islands and back for only 35,000 miles.
Let's look at an example below. As you can see, a round trip ticket to Honolulu (HNL) out of New York (JFK) cost 77,500 Delta SkyMiles – give or take a few thousand SkyMiles.


But thanks to their partnership as a part of the SkyTeam airline alliance, you can book these exact same flights through Air France/KLM for only 35,000 miles roundtrip.

And those rates aren't just good from larger metropolitan areas. Even from airports like Fargo (FAR) in North Dakota, you can still find flights for just 35,000 total.

And although you'll be flying Delta, Delta SkyMiles won't help you here. What you need are some FlyingBlue miles. And once again, having a diverse balance of points and miles can help you.
You can transfer credit card points to a FlyingBlue account from Chase, American Express, Capital One, and Citi. You can even transfer a stash of Marriott Bonvoy points to become FlyingBlue miles.
The 60,000-point welcome bonus on the Chase Sapphire Preferred® Card after spending $4,000 within three months is nearly enough to get two round-trip tickets to Hawaii. Or if you're eligible for the outstanding 150,000-point bonus on the Platinum Card® from American Express via CardMatch, you'd have enough for four round-trip tickets after spending $6,000 within six months!
Bottom Line
Having points in flexible programs is the best way to protect yourself against the inevitable devaluations of loyalty programs – and score the best deals.
Not only should you diversify your points into the flexible points programs, but it's a great idea to also start building up miles with the three major U.S. airlines: Delta, United, and American.
Diversifying your points and miles keeps your award travel options open. And that's the key to jumping on the best deals and redemptions while avoiding the bad ones.