Hawaii is a dream destination for many travelers, with its crystal blue waters and unbeatable white-sand beaches. And after a pandemic shutdown, it's back open to vaccinated travelers from the mainland, and unvaccinated travelers with a recent COVID-19 test in hand. Hawaii also recently backed down on its plan to require a COVID-19 booster to bypass the mandatory testing requirement.
But there's no doubt: Whether you're paying cash or using miles, getting to Hawaii can be expensive. It doesn't have to be.
We'll show you a few of our favorite ways to score cheap flights to Hawaii. That includes booking fares under $200 round-trip (or even less) as well as some strategies that allow you to book two to four roundtrip plane tickets after just a single credit card bonus. That's right: You and three companions could fly to Hawaii for almost free.
As travelers flock back to Hawaii, it's time to strategize how to get there for cheap this year or next and finally scratch it off your bucket list.
Get Cheap Flights to Hawaii Delivered to You (Or Make Them Free)
Finding cheap flights to Hawaii can be hard work. We do it for you with Thrifty Traveler Premium.
Hawaii is a hotspot, so we're always searching for flights to save you hundreds of dollars – and we find them with our flight deal alert service. In just the last few months, we've found more than a dozen flight deals for our Premium members with round-trip flights nationwide to Hawaii under $400 – and many were under $300!
And these aren't deals to get on a plane next week: They're for travel through spring of this year, including spring break!
How low can it go? Back when Southwest first launched service to Hawaii, we found round-trip flights for as low as $91. Yes, you read that correctly: $91 to fly to Hawaii and back. These tickets normally cost $500 to $700 or more, so there are some incredible savings here. And that will quickly offset our Premium service's $50 annual price tag.
Thrifty Tip: Not Familiar with Thrifty Traveler Premium? See our guide on how it works.
With prices that low, you may want to pay cash rather than use miles. However, these deals are also a great way to use your credit card points by booking directly using your points, like through the Chase travel portal. It's one of our favorite ways to use points.

That's because your Chase points go farther when booking directly through their travel portal. With the Chase Sapphire Preferred® Card, every point gets you 1.25 cents when redeemed towards travel. And unlike when you book award flights with airline miles, you'd still earn miles for this flight!
With its 60,000-points after spending $4,000 in the first three months, the Chase Sapphire Preferred will get you far. At just under 16,000 points per ticket to book the cheap deal above, you'd have enough points to book three round-trip tickets to Hawaii! Not bad for a card with just a $95 annual fee, right?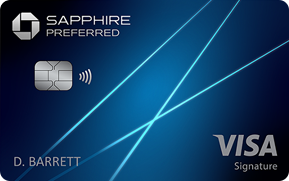 Click Here to get more information about the Chase Sapphire Preferred Card. 
Upgrade to the Chase Sapphire Reserve®, and you get 1.5 cents per point. That would bring the cost of this same flight down to 13,080 points. At that rate, the card's 50,000-point welcome bonus after spending $4,000 within three months is also enough for almost four round-trip tickets.
These are just two examples of how you can leverage Thrifty Traveler Premium for cheap flights to Hawaii. Whether you pay with cash or use your points, you can save huge.
Singapore? Not the Nation, the Airline Miles
One of the best ways to get to Hawaii involves an airline based on the other side of the planet: Singapore Airlines. 
Singapore allows you to use its KrisFlyer miles for flights on Alaska Airlines, which flies to all four major Hawaiian islands. Most domestic airlines charge at least 20,000 miles one-way for those flights. Booking with Alaska MileagePlan miles, you'd need at least 35,000 miles for a round trip – and as much as 80,000 miles.
However, Singapore charges just 24,000 miles for a round-trip fare to Hawaii on the exact same Alaska flights. Better yet, Singapore miles are among the easiest to pile up (more on this later).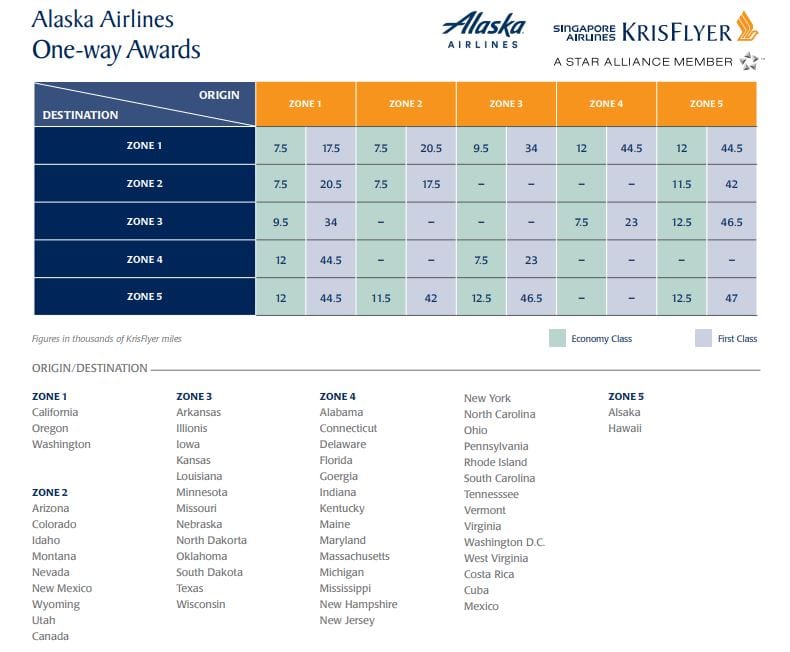 You'll need to book a nonstop flight to get these low rates, so you may need to book a connecting flight. Alaska only flies direct to the Hawaiian islands from West Coast airports like Los Angeles (LAX), San Francisco (SFO), Seattle (SEA) and Portland (PDX). But it works whether you're flying to the Big Island (KOA), Kahului Airport on Maui (OGG), Honolulu International Airport (HNL), or Kauai (LIH). 
The hitch here is that you can't book Alaska flights directly through Singaporeair.com, so it requires some additional work – you'll have to call Singapore Airlines to book the flight. But at this price, it's worth the extra effort.
First, you'll need to locate available award seats by searching through another partner airline like American Airlines. While searching through AA, look for flights at 22,500 miles – that's AA's saver-level price for a flight to Hawaii.
Thrifty Tip: Whenever you're looking to book an award ticket with a partner airline's miles, you should search for availability through a partner and not the airline you'd be flying on. That's because airlines often release more award seats to their own members than to partners. In this example, you'd want to search for Alaska Airlines fares through AA or British Airways rather than on AlaskaAir.com.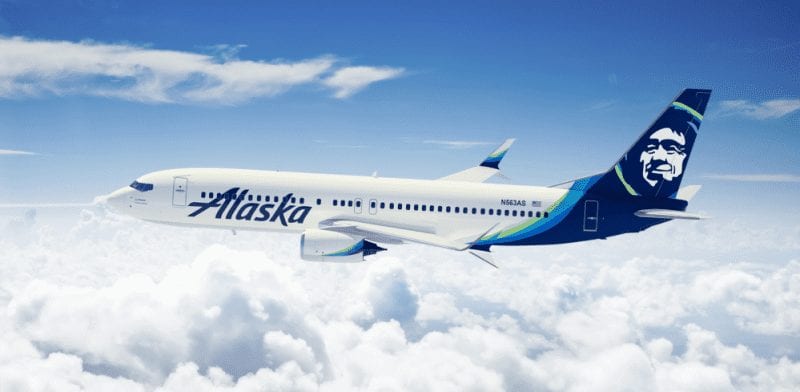 Once you've nailed down the flights you want, copy down the flight numbers and dates. And get your Singapore KrisFlyer account information ready.
When you're ready to book, call Singapore's booking line at 1 (800) 742-3333. Give them the above information and you should have no problem withdrawing the miles from your KrisFlyer account to book your flight to Hawaii.
These are some of the cheapest flights to Hawaii you'll ever find. And luckily, getting Singapore miles is easier than almost any frequent flyer program. That's because you can transfer points from Chase, Citi, American Express, and Capital One – along with Marriott Bonvoy points.
So you could transfer the 100,000-point welcome bonus from the Chase Sapphire Preferred Card and have enough for more than three round-trip tickets.
With a welcome bonus of at least 100,000 points after spending $6,000 in the first six months, The Platinum Card® from American Express is another strong option. That's especially true if you're eligible for a welcome offer of 150,000 points via CardMatch – or even more by earning 10x Membership Rewards points per dollar spent at both restaurants and shopping small at small businesses on up to $25,000 in combined purchases during the first six months with your Platinum Card.
These transfers to your KrisFlyer account generally take anywhere from 12 hours to three days. Learn more about how to transfer Chase points or Amex Membership Rewards points. 
'Ello, Hawaii 
Spend just 2,000 miles more and you can book some similar flights. This time, we're using British Airways miles. And you'll use them to hop on an American Airlines plane to fly out to the Hawaiian airlines.
British Airways and American Airlines are close partners through the Oneworld alliance, which allows you to use British Airways Avios to book American Airlines flights. And there's a serious sweet spot for getting to Hawaii that makes exploiting this partnership worth it.
The trick here is that, unlike most airlines, British Airways charges for award flights based on the distance you fly. The shorter the distance, the fewer miles you'll need. That means the sweet spot for using British Airways Avios to get to Hawaii is from the West Coast – specifically, Los Angeles (LAX) and Phoenix (PHX).
You can fly from both cities to all four major Hawaiian airports for just 26,000 Avios round-trip. 
American Airlines, meanwhile, charges at least 40,000 to book the exact same flights – and often much more. No joke: Same dates, same time, same exact plane for another 
If you don't have British Airways Avios to cash in on this sweet spot, you could get them in a hurry. That's because, just like Singapore, British Airways is transfer partners with Chase, American Express, and Citi. You can transfer your bank points from those cards directly to your British Airways account. It makes British Airways Avios some of the easiest miles in the world to collect.
Capitalizing on this deal is simple. Just log in to your British Airways account, select "Book a flight with Avios," and start searching for flights from the West Coast to Hawaii.
Fly Nationwide to Hawaii for 35,000 Miles
Don't live on the West Coast to take advantage of those dirt-cheap rates using points? Don't worry, we've got you covered.
You can use miles from Air France/KLM Flying Blue to book flights to Hawaii and back on Delta. And the best part? Whether you're taking a nonstop flight from the West Coast, a one-stop from the East Coast, or need to get from a small airport in the Midwest to the Hawaiian islands with several stops … it's all just 35,000 miles round-trip. 
That versatility makes it one of our absolute favorite ways to get to Hawaii using points and miles. At 35,000 miles round-trip, the savings can be enormous – Delta often charges 70,000 miles or more for the exact same flights. 
The trick is flexibility. It won't always be easy to find the Delta flights on the exact dates you want through FlyingBlue. Read our full guide to booking Delta flights to Hawaii, and you'll pick up all the tricks you need to make it happen.
Much like Singapore, Air France/KLM FlyingBlue miles are insanely easy to get. You can transfer credit card points to a FlyingBlue account from Chase, American Express, Citi, and Capital One. You can even transfer a stash of Marriott Bonvoy points to become Flying Blue miles.
The 60,000-point welcome bonus on the Chase Sapphire Preferred® Card after spending $4,000 within three months is almost enough to book two round-trip tickets to Hawaii.
Bottom Line
Whether you go next month or next year, it's time to check Hawaii off your wish list. With the help of some out-of-the-box points strategies, great partner airline redemptions, and Thrifty Traveler Premium, cheap flights to Hawaii may be more attainable than you originally thought. 
With travel to Hawaii back in swing, it's time to strategize how you can get there for less.