Check with CardMatch to see if you're targeted for a 150,000-point offer on the Platinum Card® from American Express. These offers are subject to change at any time.
Getting 100,000 points from a single credit card is nearly impossible to beat. But we'll do you one better.
After raising the annual fee, adding new benefits, and increasing the bonus on the Platinum Card® from American Express last summer, more and more consumers are being targeted for an even better offer: 150,000 points via CardMatch after spending $6,000 in the first six months.
That's the biggest offer we've ever seen on the Platinum Card – it's up from the standard 100,000 bonus for the same spending requirement.
It may be hard for many travelers to justify the Platinum Card's $695 annual fee (see rates & fees). But for new applicants, earning 150,000 points (or much more) makes it far easier to stomach so long as you can responsibly meet the spending requirements.
Not everyone will be targeted for this massive welcome offer, but no hard credit pull is necessary to see if you qualify. Just enter your details at CardMatch and see what comes up! Your credit score will not be impacted to see what offers are available.
The Amex Platinum CardMatch 150K Offer
New to American Express cards? That seems to be your best bet to qualify for this 150,000-point offer through CardMatch. Though recently, Amex appears to be targeting more users with excellent credit scores regardless of your history with American Express.
That said, this offer won't be available for all users. Some may be targeted for lower offers like 125,000 or the standard offer of 100,000 points, while others may not see anything through CardMatch at all.
Not getting a bigger offer through CardMatch? You can get a 125,000-point bonus (plus earn a whopping 10x points per dollar spent on the first $25,000 spent at restaurants in six months) by applying for the Platinum Card through Resy!
We've seen the already stellar standard welcome bonus on the Amex Platinum card inch up as travelers emerge from the pandemic. For years it was 60,000 points, then it increased to 75,000 after spending $5,000 within the first six months, and now to 100,000 after spending $6,000 in six months.
But this new targeted CardMatch offer of 150,000 easily takes the cake if you can get it. 
Premium travel perks are the true value of the Platinum Card. That includes unrivaled lounge access, instant hotel status, and more than $800 in travel credits split between Uber, airlines, hotels, CLEAR®, and more. But you can easily get $1,500 in free travel from this bonus – and likely several times more than that. Check out some of the best ways to use your bonus from the Amex Platinum card.
If you've never heard of CardMatch, it's run by Creditcards.com and helps prospective cardholders find targeted credit card offers. Every person will likely have different offers presented to them based on what cards they hold in their wallet. The best part is there is no hard credit pull to see what you're targeted for.
All About the Amex Platinum Card
The American Express Platinum Card has long been a favorite of the Thrifty Traveler team and travelers across the globe.
Besides this unbeatable 150,000-point welcome offer, it gets you in the door to more airport lounges worldwide than any other credit card. That includes Delta Sky Clubs, 1,200-plus Priority Pass Lounges, Escape Lounges (soon-to-be Centurion Studios) – including the one at Minneapolis-St. Paul (MSP) – and the exclusive Amex Centurion Lounges, which are popping up at a growing list of airports around the U.S. and world.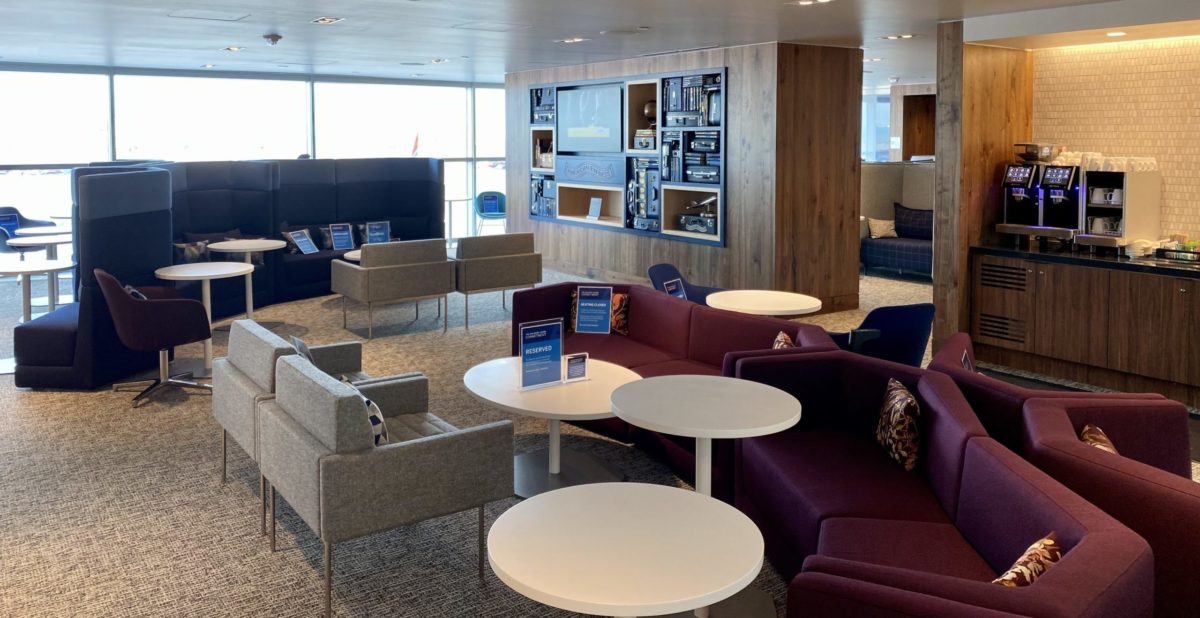 It gets better with annual credits that can help offset the otherwise steep $695 annual fee. That includes up to $200 a year for Uber rides (split up into monthly installments), up to $200 for airline fees each year, up to a $200 hotel credit, up to a $240 digital entertainment credit, up to $179 annually for CLEAR® membership, up to $300 for an Equinox gym membership, and $100 toward purchases at Saks Fifth Avenue.
You also earn 5x points when purchasing airfare directly through airlines, the best return you'll find. In our opinion, it is the best card for Delta flyers – even better than the co-branded Delta cards.
Even if you aren't targeted for the 150,000 offer, there is a chance you could be targeted for a 75,000 point offer on the American Express Gold Card. And that offer is worth considering, too as we think it is one of the best travel rewards credit cards.
Read more: Amex Gold vs Platinum Card: Which Version is Best for You? 
Platinum Card from American Express Card Benefits
Welcome Offer Bonus: Earn 150,000 Membership Rewards Points after spending $6,000 in the first six months of card membership if you're targeted via CardMatch.
A New $189 Credit for CLEAR®: Platinum cardholders now get a $189 annual credit for the privately run security program. It's the first credit card that will cover the entire cost of CLEAR, as memberships start at $189 a year. Just pay for your membership with your Platinum Card and the credit should kick in automatically.
$240 Digital Entertainment Credit: Cardholders will receive up to $240 in annual statement credits for select entertainment services, with monthly installments of $20. But this new benefit is incredibly restrictive: It currently only applies to purchases or subscriptions with Audible, SiriusXM, Peacock, and the New York Times.
$300 Equinox Gym Credit: Receive up to a $300 credit annually to use for Equinox gym memberships or a digital subscription to Equinox+. The credit will be doled out in $25 increments each month.
$200 Annual Uber Credit: Each year you hold the Platinum Card, you will receive $200 toward Uber rides. You will be issued $15 each month, and $35 in the month of December ($200 total). You'll also get a complimentary Uber Eats Pass membership.
$200 Airline Incidental Fee Credit: Each year you hold the Platinum Card, you also receive a $200 credit to use with one selected airline. The credit is intended to be used for things like checked bags, change or cancelation fees, seat assignments, lounge access, and more.
$200 Hotel Credit: Get a $200 annual statement credit for prepaid hotel bookings through the Amex Travel booking portal. This new credit only applies to Fine Hotels + Resorts® or Hotel Collection properties, which includes some great resorts and hotels around the globe. Notably, stays at Hotel Collection properties require a minimum stay of two consecutive nights.
Earn 5x Points per Dollar Spent on Airfare: Spent directly with any airline or through the American Express travel portal at amextravel.com. There is no cap on how many points you can earn at the 5x rate. It's the best card for booking airfare.
The Best Lounge Access Offered From Any Credit Card: Get complimentary lounge access to the Amex Centurion Lounges, Delta Sky Clubs (when flying Delta), Priority Pass Lounges, and other Lounge networks like the Escape lounge.
$100 Application Fee Credit for Global Entry or TSA PreCheck: If you apply for either Global Entry or TSA PreCheck and pay with the Platinum Card, the application cost will be reimbursed ($100 for Global Entry and $85 for TSA PreCheck). You can use this credit once every four years, and membership in either program is good for five years.
$100 Annual Credit for Saks Fifth Avenue: Each year of card membership, you will receive two $50 credits to be used at Saks Fifth Avenue stores. One $50 credit will be available from January through June, with another available from July through December. Read our post on 7 ways to use your Saks Fifth Avenue credit.
Hilton Honors & Marriott Bonvoy Gold Elite Status: Just for holding the Platinum Card you will receive complimentary Marriott Bonvoy and Hilton Honors Gold Elite status without having to meet any stay requirements. We think Hilton Honors Gold Elite status is the best mid-tier hotel program. Free breakfast during your travels for you and a guest can save you hundreds of dollars during your travels.
Trip Delay & Cancellation Coverage: If you pay for your round-trip flight with the Platinum Card – or put the taxes and fees from an award flight on it – you will be eligible for trip cancellation and trip delay coverage. Read more about Amex's travel coverage here. 
Annual Fee: $695 and it is not waived for the first year of card membership (see rates & fees).
Bottom Line
If it makes financial sense for you, this is a great opportunity to earn a boatload of points to fund your future travels. This Amex Platinum increased offer is one of the biggest and best bonus offers we've seen, period.
And even with the recently increased annual fee of $695, you won't have to try hard to come out way ahead in your first year of card membership, thanks in large part to this 150,000-point offer.
Check CardMatch's offers right away as they could pull this offer at any time. This is among the best offers you'll see on any travel rewards credit card – don't sleep on it.